The Allison Transmission

expands its application in the garbage recycling market in Rosario, one of the most populous cities in Argentina, with a population of 1.3 million. Rosario City's Limpar has a fleet of 13

Iveco trucks

equipped with Allison 3000 series automatic transmissions, responsible for recycling 25,000 tons of garbage every month.

Services provided by LimpAR Inc. include garbage collection in temporary resettlement areas, removal of large-size refuse, garbage disposal, and cleaning of public areas. They emphasized that its new generation of side-mounted and rear-loaded trucks are equipped with various compressors, such as manual, mechanical or hybrid. Allison automatic transmissions, thanks to Continuous Power Technology (uninterrupted power technology), have demonstrated their significant advantages in terms of high efficiency and economy, especially for particularly complex work.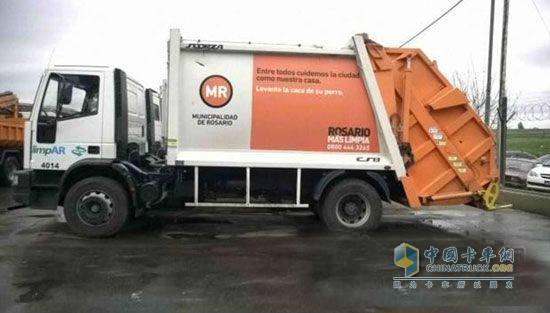 LimpAR Rear Loading Truck Serves in Rosario, one of the most populated cities in Argentina

"Since 2010, we have been using Allison transmissions in the steep terrain of Brazil," said Silvio Giachino, LimpAR operations and maintenance manager. "Compared to manual trucks, automatic vehicles are reducing cycle times and maintenance costs. The results are remarkable."

Giachino also mentioned that the automatic transmission is simple to operate and emphasizes enhanced safety. "Because there is no need to change gear manually, the driver can grasp the steering wheel with both hands, which provides the driver with a safer and more comfortable driving experience.

"In today's municipal waste recycling services, automatic transmissions are critical from the point of view of optimizing the service itself, and from the viewpoint of protecting the safety of the driver and the public," he said.

The Iveco 170E22 rear loading truck is sold by Iveco Aurelia, the largest authorized distributor in the Argentinean garbage recycling market. Luciano Marmorato, sales manager at Aurelia, explained that vehicles equipped with automatic transmissions are the most cost-effective and thus become the first choice for municipal service projects.

"Compared to manual trucks, the medium and long-term maintenance costs of automatic trucks, parts replacement costs due to wear, and fuel consumption are all much lower," said Marmorato. He also mentioned that these advantages are only part of the advantages of Allison automatic transmissions. It is also a significant advantage for Allison to meet the individual needs of customers.

"Since the trucks were put into use in Rosario, we have been using Allison transmissions. This allows us to closely track its performance and observe the outstanding performance of these vehicles in operation for more than a year." Marmorato said, "Assembling an Allison transmission on a truck is the most sensible decision we make in our garbage collection."
Raycus industrial fiber laser engraving machine
Raycus Fiber Laser Marking Machine is the new generation Laser Marking System developed with advanced laser technique. It adopts fiber laser to output laser and achieves to marking function after high speed scann ioscillating mirror system. It has higher photoelectric transfer efficiency. This machine adopts air cooling way and the whole machine is small. The output beam is qualified, high reliability.
Feature
1.Delicate marking.High quality laser beam, it is very suitable for delicate marking.

2.High Marking Speed.With high repeat frequency of the pulse,power output steadily.

3.More than 10years life. Ultra-low running cost.The service life of the laser module if more than 10000hours.

4.Wide range of application.The Fiber Laser Marking Machine can mark on all kinds of metal materials and some kinds of nonmetal materials.

5.Easy Operating.Afford the specific marking software based on windows,which is real-time adjust the laser power and pulse frequency.You can edit what you need to mark directly by the specific marking software and the graphic software such as Auto CAD,COREL draw of photoshop.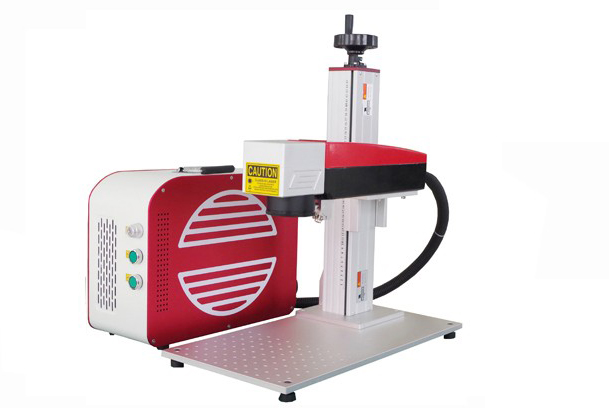 Feedback
Once you have received your item, please leave feedback for us as this will inform us that you have received your items.

Your positive feedback and 5 Star ratings: after you receive your order, we will give you a positive feedback.

Before give Neutral or negative feedback : pls contact us immediately,so that we can satisfactorily address your concerns

Raycus Fiber Laser Marking Machine

20W Fiber Laser Marking Machine,Raycus Fiber Laser Marker,Desktop Fiber Laser Marking Machine,Raycus Fiber Laser Marking Machine

Jinan Vmade CNC Machine Co.,Ltd , http://www.vmadecnc.com